An easy way to gauge dust collector airflow and outlet pressure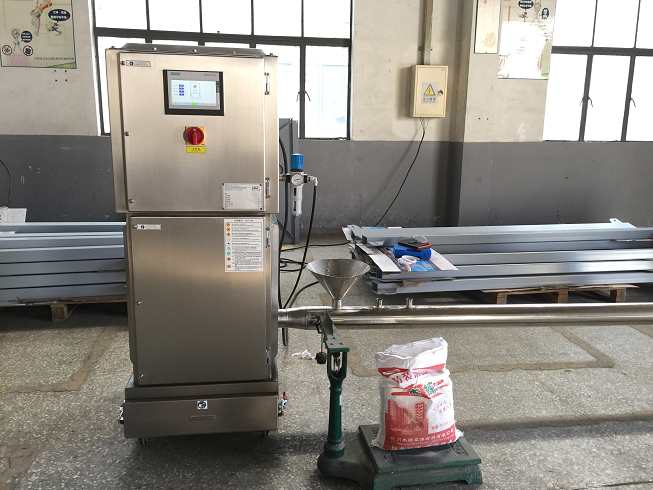 When it comes to the fan performance curve, two latitudes will come to our heads: x-axis: airflow and y-axis: pressure. While how to measure the dust collector's airflow and static pressure is an edge zone which no one illustrated before. Here we test our tablet press dust collector unit in the workshop as an example.
Same as testing the centrifugal fan's air volume and pressure, we need to prepare a long test duct for catch the data of the air velocities and air pressures. In this aspect, the dust eater body and the sintered-plate filters are the resistance generator to reduce the blower full pressure.
Then we test several points in the duct to measure the air velocities. (The velocity probe must in a vertical position)
Wildly knowing that when the airflow is escalating and the pressure will drop down, and when the pressure rises, the airflow will go down. We add an air valve in the duct so that we can read different pressures, and in one certain pressure, air velocity data can be read to calculate the air volume (Q=M*V*60), Please see our data below: (v: m/min, airflow: m3/h) duct:114mm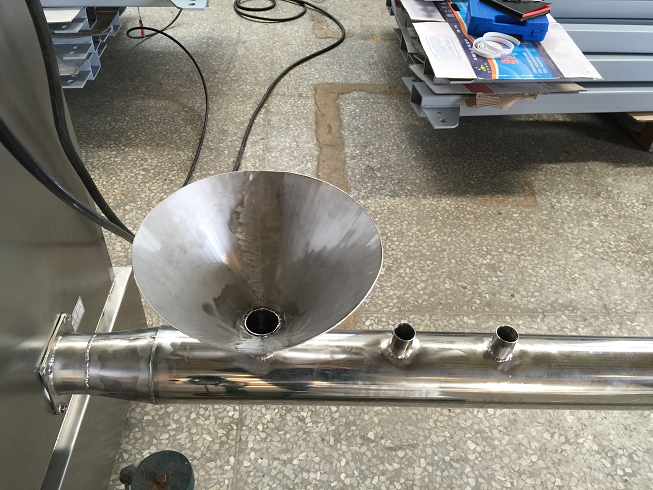 Pressure

V1

V2

V3

V4

V5

V6

Airflow

Ampere

520pa

21

20.4

20.5

21

21.5

21.7

3.3A

1130pa

18.3

18.3

17.9

17.6

16.9

15.8

3.1A

1580pa

17

17.1

17.0

16.6

16

17

3A

2100pa

14.7

14.6

14.7

14.8

14.6

14.3

2.9A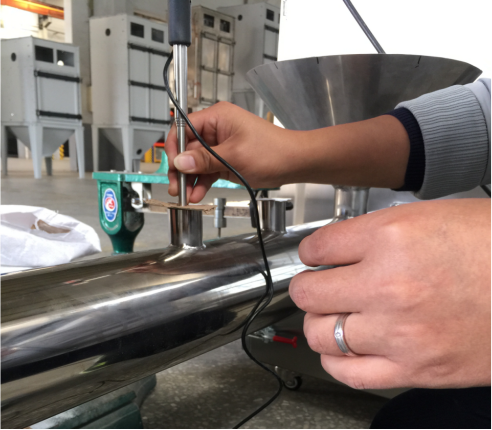 According to the table we can draw a dust collector performance curve.
Love discounts? Subscribe to newsletter!
Please send your message to us