Dust Collector for Film Coating Machine-Dust Extraction Machine for Pharmaceutical Factory
Dust Collector for Film Coating Machine-Dust Extraction Machine for Pharmaceutical Factory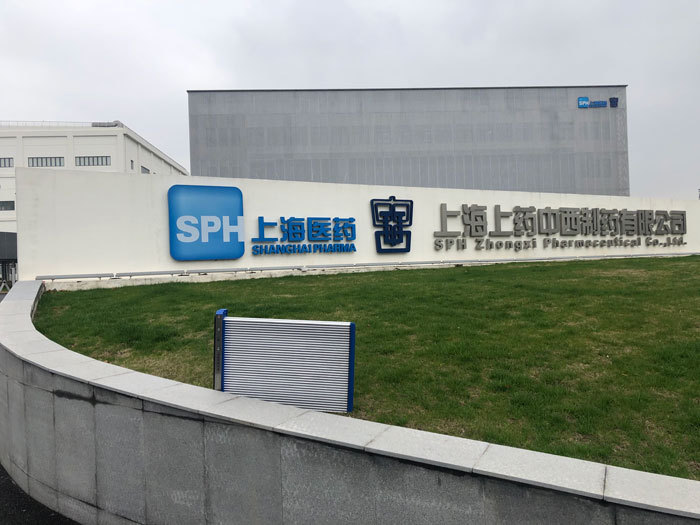 SPH (SHANGHAI PHARMA) is a company who manufacture psychotropic drug.
They have several high efficiency film coating machines for their tablet production. Solid preparation process alway contains pulverizing, weighting, mixing, sieving, tableting, coating and packing... Apart from the HVAC need dust collection, the each process we mentioned also need point to point dust collection method.

Film coating machine is a special machinery which are widely used in coating process.
Different tablet coating layers have different dust, including organic film coating, water-soluble film coating, slow and controlled release coating, dripping pill coating, sugar coating and chocolate and candy coating...Different coating solutions produce different dust characteristics.

If the dust collector is often blocked, the coating time is long, and the end exhaust is not smooth, it is easy to cause the coating temperature of the front end to be overheated, and the tablets will crack or pellet, which will affect the production of the product and cause the loss of the enterprise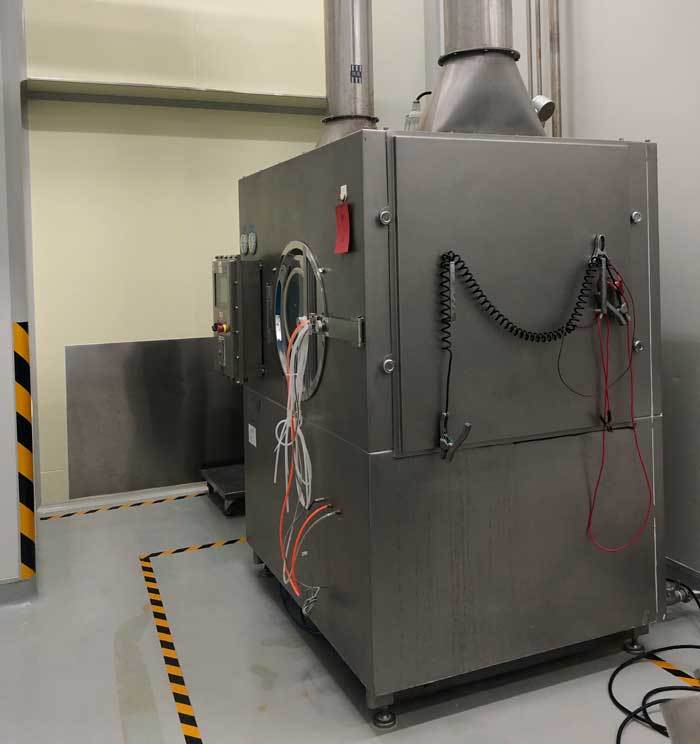 High efficiency film coating machine
1:The coating generate hot raw gas while it is working;
2: Have temperatures: 70census;
3: Continuous working time: 4-6 hours;
4: Sophisticated dust: fine dust with moisture, some may sticky...
5: Polymeric addictive material: some organic solvent need anti-explosive design.
6: Need stable pressure;
7: Avoid strong compressed air backflow;
8: Need site cleaning everyday.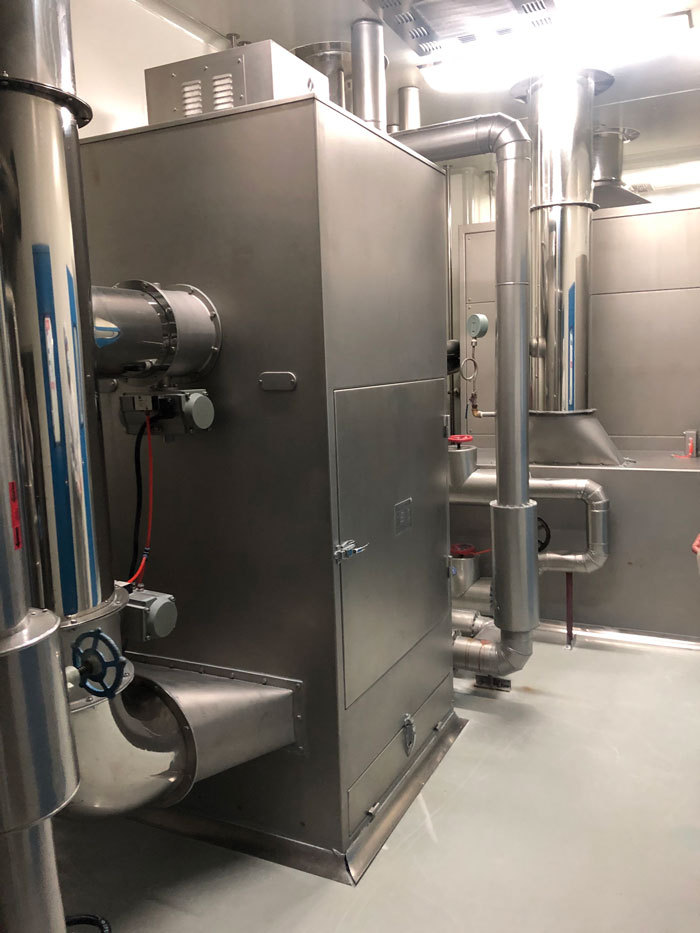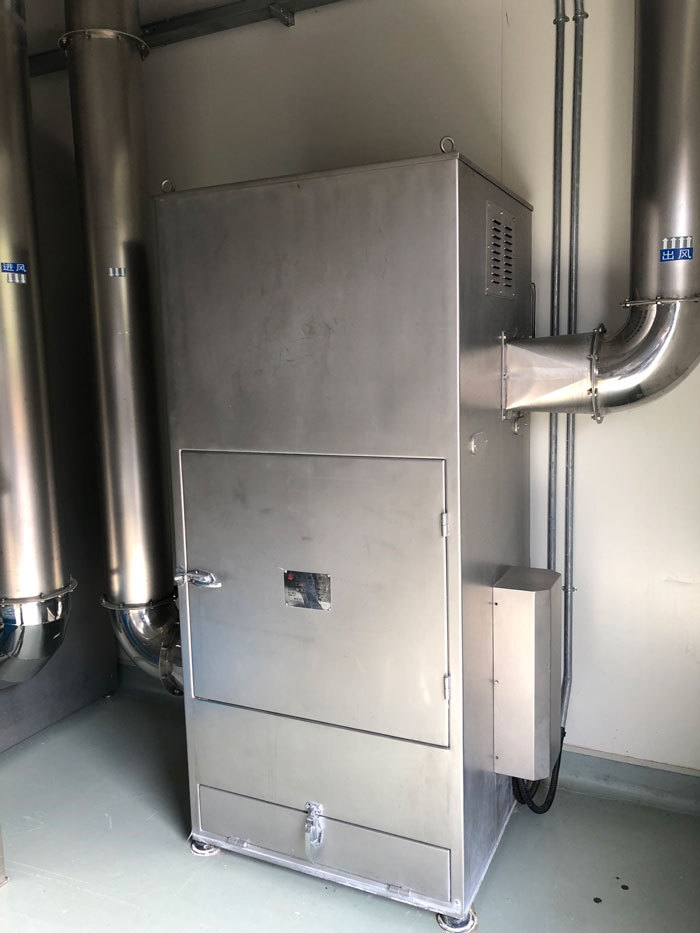 So, we need a dust collector which have stable working air flow and pressure, also the cleaning pulse jet gas do not influence the tablet coating process.
Also, the dust collector should have smooth surface to meet the GMP cleaning requirements.
Site-cleaning is also a big problem we should concern, after one batch drug coating finished, the coating pan should use water cleaning, so we should have another air access to avoid moisture gas into the dust collector( the moisture air will make the dust sticky, harm to the filters). In other words, the gas is extracted directly by the fan when on the site cleaning mode.
This is ACMAN's solution, no hesitate to contact ACMAN.