What ACMAN Filtration Equipment including?
ACMAN provide dust collection system below:
1:Cartridge dust collector: pulse-jet dust collector, vibration dust extractor;
2:Bag type dust collector: baghouse, flat-bag deduster;
3:Wet type dust collector: wet scrubbers;
4:cyclone: cyclones.
5:HVAC BIBO(Bag-in-bag-out) Equipments;
6:OEM dust filtration and purification equipment.
How to Choose a Dust Collector/Operating Instruction Downloads

Step 1:
There are various type of dust extraction machine: bag type bag house filters, cartridge type dust collectors, sinter-plate dust collector, wet scrubber and cyclone or cyclone+ filter two stage dust extraction solutions. Before we choose the dust collector, firstly we need to know are the dust material's characteristics: flammable? Sticky? Density? Moisture?... and the other appendix needed. So we need to write the process summary sheet to know the main conditions to help us choose the suitable filters. Sometimes we need some pictures and videos.
Appendix download 1: process summary sheet
Step 2:
after choose the suitable filters, we need to calculate the airflow/air volume and the pressure the exhaust centrifugal fan needs. And the air flow depend on the extraction hood, the pressure must overcome the ducts and duct collector's pressures.
Step3:
Confirm the voltage, frequency and dust collector inlet and outlet flange size.
then we will give a suitable type dust separator quotations.


Appendix download 1: Wet Scrubber Operation and Maintenance Manual
Appendix download 2: Sintered Plate Dust Collector Operation and Maintenance Manual
Appendix download 3: Cartridge dust collector operation manual
Appendix download 4: Product catalogue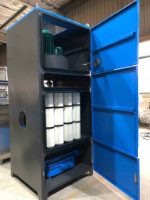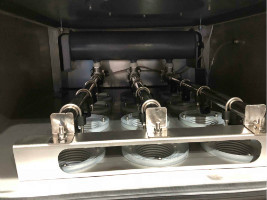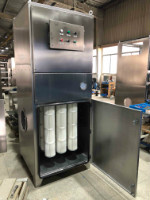 Become our ACMAN's Distributors?
ACMAN offers great incentives to become a new distributor. When you become an ACMAN distributor, you will receive;
- Competitive pricing.
- Sales and marketing support from our highly experience staff.
- Technical support and training from ACMAN sales team.
- Color brochures and part of drawings.
- Access to a full range of patented high quality extraction, filtration and purification products.
For further information on becoming an ACMAN distributor, please contact our marketing office on email Info@dustscrubber.com
Love discounts? Subscribe to newsletter!
Please send your message to us