Food processing has a wide range of applications, including raw materials processing, finished products processing, cooking and frying. Pollutants generates from these applications can be harmful to surrounding environments, whether indoors or outdoors, or both, which will cause a safety risk to factories and employees.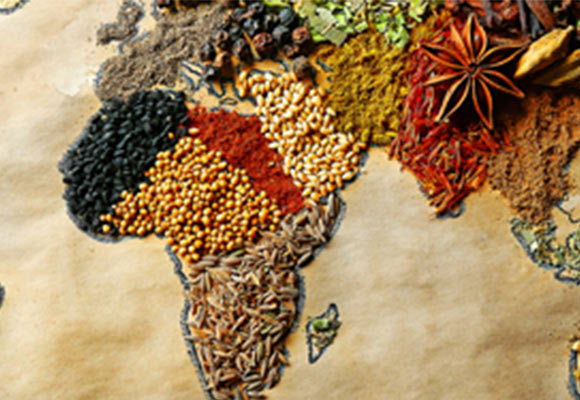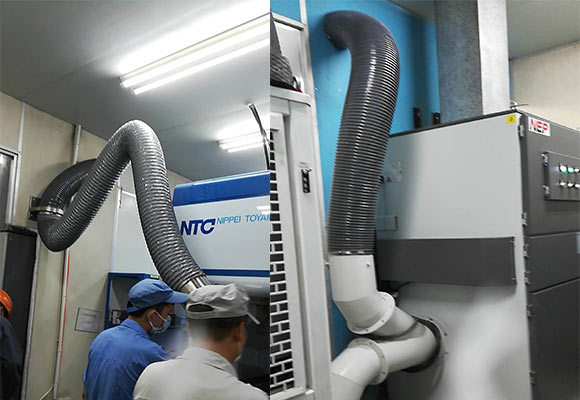 Contaminant Characteristics
Pollutants in food processing mainly can be classified into two kinds: dust from handling dry bulk materials or wet discharges such as grease or smoke from cooking.
Dry dusts vary from thick to fine particles. Pollutants are generated at the product transporting or loading with displacement volumes containing dust airborne, such as at bagging or dumping sites. The size, process, velocity and material characteristics will affect the dust properties and generation rate. In some conditions, the created dust may be agglomerated, hygroscopic, flammable or explosive.
Cooking emissions can be grease created in frying processing, or smoke from burning or baking solid fuels, or both. Due to the existing heat and organic compounds, the chemical property of contaminants may be more complicated. Grease are generally of a larger size (> 1µm) and consists of processing materials such as the oil and ingredients being cooked. Grease can also be a fire hazard when collected.
Smog pollutants are submicroelectronics (< 1µm1m) and could consists of solid fuels, process ingredients or other pollutants. Using solid fuels such as wood to cook may also include creosote to be a pollutant. The odour released in of gas form during cooking may also be a concern for the facilities and environments.
Cyclone Dust Collector Detail:food grade dust collector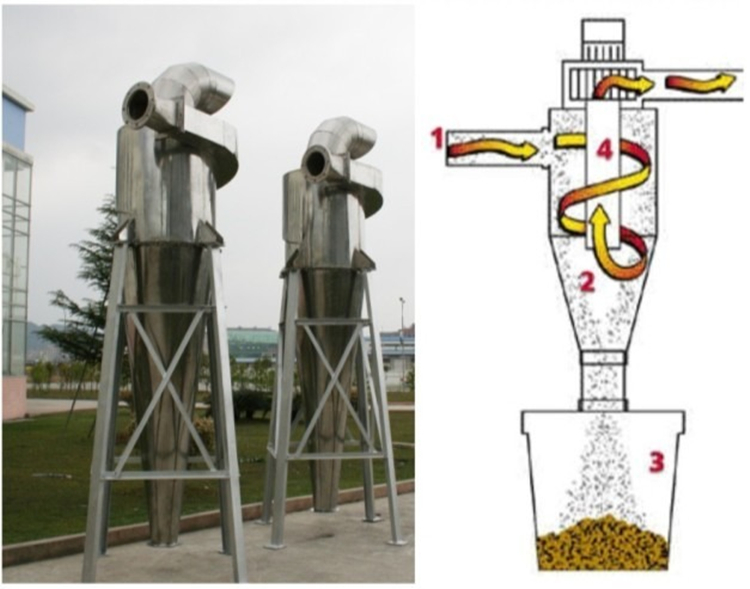 • Features:
1:Simple in structure, easy in maintenance
2:Low in cost, long service life
3:Good separation effect for coarse dust particles
4:Preliminary treatment for multi-stage dust removing
• Peration principle:
Cyclone dust remover is a dry gas-solid separation device that separates dust powder from air stream by using centrifugal force generated by revolving dust air. Cyclone dust remover is easy in structure and manufacturing and low in cost and running cost. It has high filtering efficiency for coarse dust particles that have a diameter more than 5u m, but it has low filtering efficiency for fine dust particles that have a diameter less than 5u m ( especially fine dust particles with low density). So cyclone dust remover is often used for preliminary treatment on coarse dust powder purification or multi-stage purification. XP type cyclone dust remover is applicable to common dust removing and material recovery from industrial waste gas in general industries, not applicable to sticky dust.
• Applicable fields:
It's applicable to mines, metallurgy, fireproof materials, building materials, coal, chemical industry and power industry.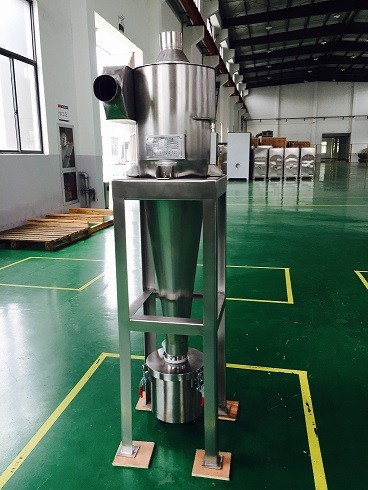 | | | | | | |
| --- | --- | --- | --- | --- | --- |
| Mode | Air Volume(m³/h) | | Weight(Kg) | Resistance(Pa) | Velocity(m/s) |
| XP-200 | 370~590 | Φ200×940 | 37 | 880~2160 | 14~22 |
| XP-300 | 840~1320 | Φ300×1360 | 51 | 880~2160 | 14~22 |
| XP-400 | 1500~2340 | Φ400×1780 | 85 | 880~2160 | 14~22 |
| XP-500 | 2340~3660 | Φ500×2200 | 132 | 880~2160 | 14~22 |
| XP-600 | 3370~5290 | Φ600×2620 | 183 | 880~2160 | 14~22 |
| XP-700 | 4600~7200 | Φ700×3030 | 252 | 880~2160 | 14~22 |
| XP-800 | 5950~9350 | Φ800×3450 | 325 | 880~2160 | 14~22 |
| XP-900 | 7650~11890 | Φ900×3870 | 400 | 880~2160 | 14~22 |
| XP-1000 | 9340~14630 | Φ1000×4280 | 500 | 880~2160 | 14~22 |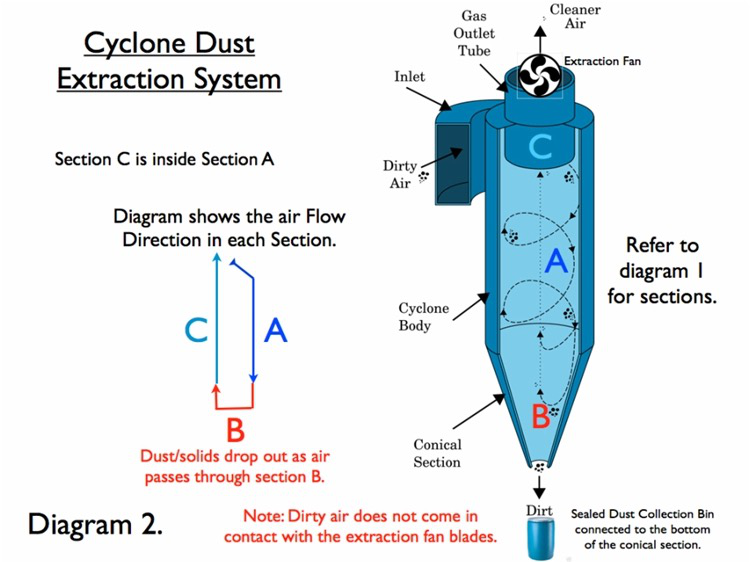 Q: What dust is suitable for cyclone separator?
A: The Cyclone can be used in almost any application that generates dust particles greater than 20 microns in diameter. Use the Cyclone as your primary collector, with or without the optional after- filter, for dusts of moderate to coarse particle size.
Q: What is the cyclone working principle?
A: Air is suck into the Cyclone tangentially and rotates at high velocity around the inner circumference. The heavier dust is separated from the air by centrifugal action and is deposited in the barrel or hopper.
Q: What is the maintenance and replacement of cyclone?
A: Unlike many dust collectors, the Cyclone contains no moving or replaceable parts and is essentially maintenance free.
Love discounts? Subscribe to newsletter!
Please send your message to us