Pharmaceutical Dust Collection Application
The manufacture of pharmaceutical products such as medicine, vitamins, or minerals refers to a wide range of processes that can produce harmful dust. Some usual applications include: drying (spraying, rotating) , mixing, sieving, tablet pressing, packaging, coating, grinding / sizing, weighing, conveying and packaging of dry finished products.
Pharmaceutical dusts can pose unique challenges due to their potential chemical hazards on workers. Except worker protection, dust recovery and cross-contamination may also be critical considerations.
Tablet Press/Capsule Filling :Tablet Press Dust Extractor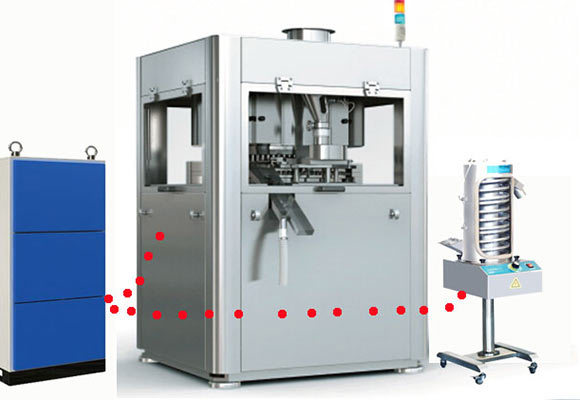 For high speed rotary tablet press
Advantages of tablet deduster/capsule deduster:
1:High static pressure and air flow: A system link to multi-tablet press machines
2:Automatic air back flow dust cleaning: Manual operate in taditional
3:High efficiency(99.8%): Outlet can set HEPA, efficiency reach 99.99%
4:SUS304 and cartridge filter: no contaminating the drug.
Fluidized Bed Drying/Coating/Grabulating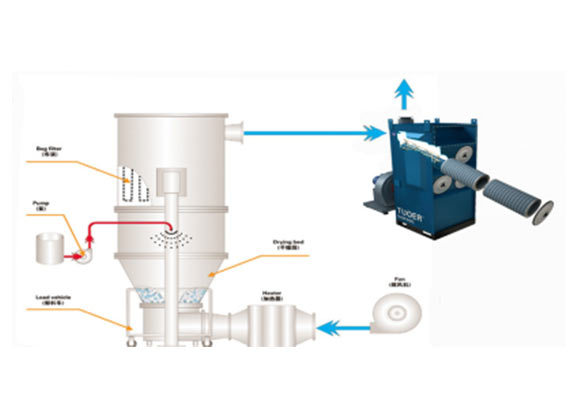 Secondary collection in granulator
Advantages:



1:Body reinforce:sustain highpressure




2:Sus304 body: GMP standards




3:Cleaning:Pulse-jet air back flow




4:supply centrifigual fan




5:Pure surface filtration:PTFE Coating




6:multichoice:Donalson/NEPcartridge




7:manufactory OEM




8:High efficiency




Benefits
1:Outlet air recycle: save energy.
2:long life filter: lower Maintenance cost.
Features:
| | | | | | |
| --- | --- | --- | --- | --- | --- |
| Model | Air Flow | Filter Area | Solenoid Valve No. | Sustain Pressure | Weight |
| Tuoer15BF | 1500-3000 | 22.5 | 3 | 0~10000pa | ~265kg |
| | | 36 | 4 | | |
| | | 48 | | | |
| | | 60 | 5 | | |
| | | 75 | 5 | | |
| | 10000 | 90 | 5 | | |
Tablet coating processing: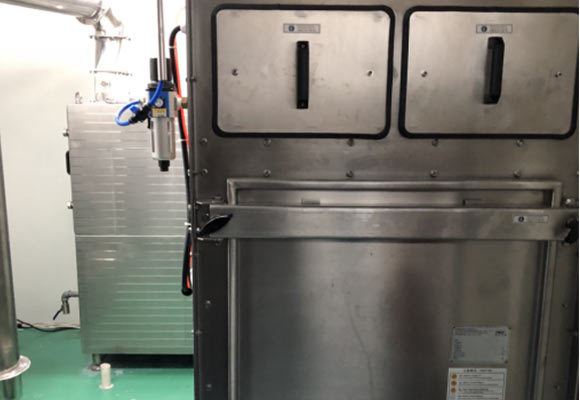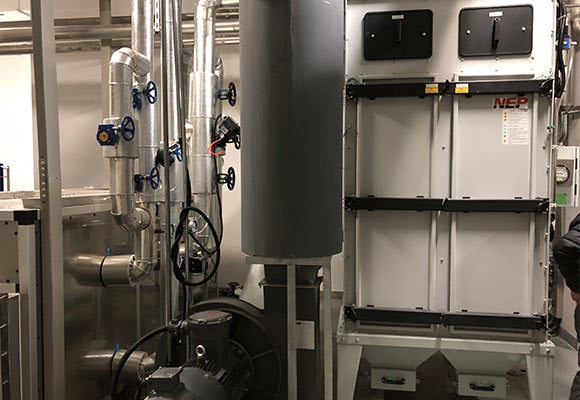 Dust-free feeding station or bag dump station mainly solves the dust problem in dumping process.
Sinter-plate Dust Collector Detail: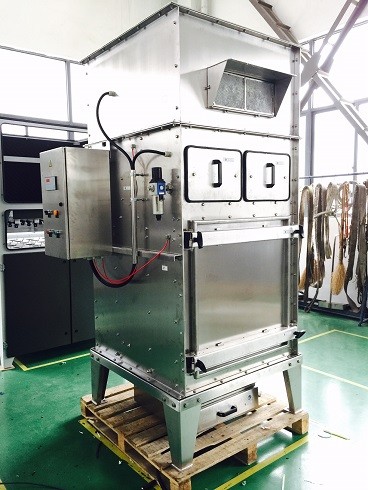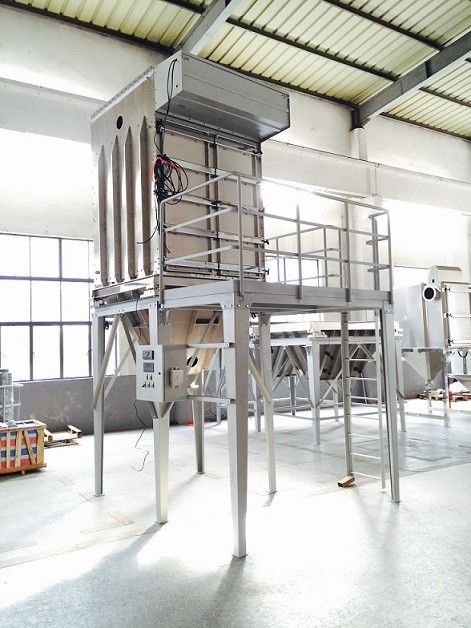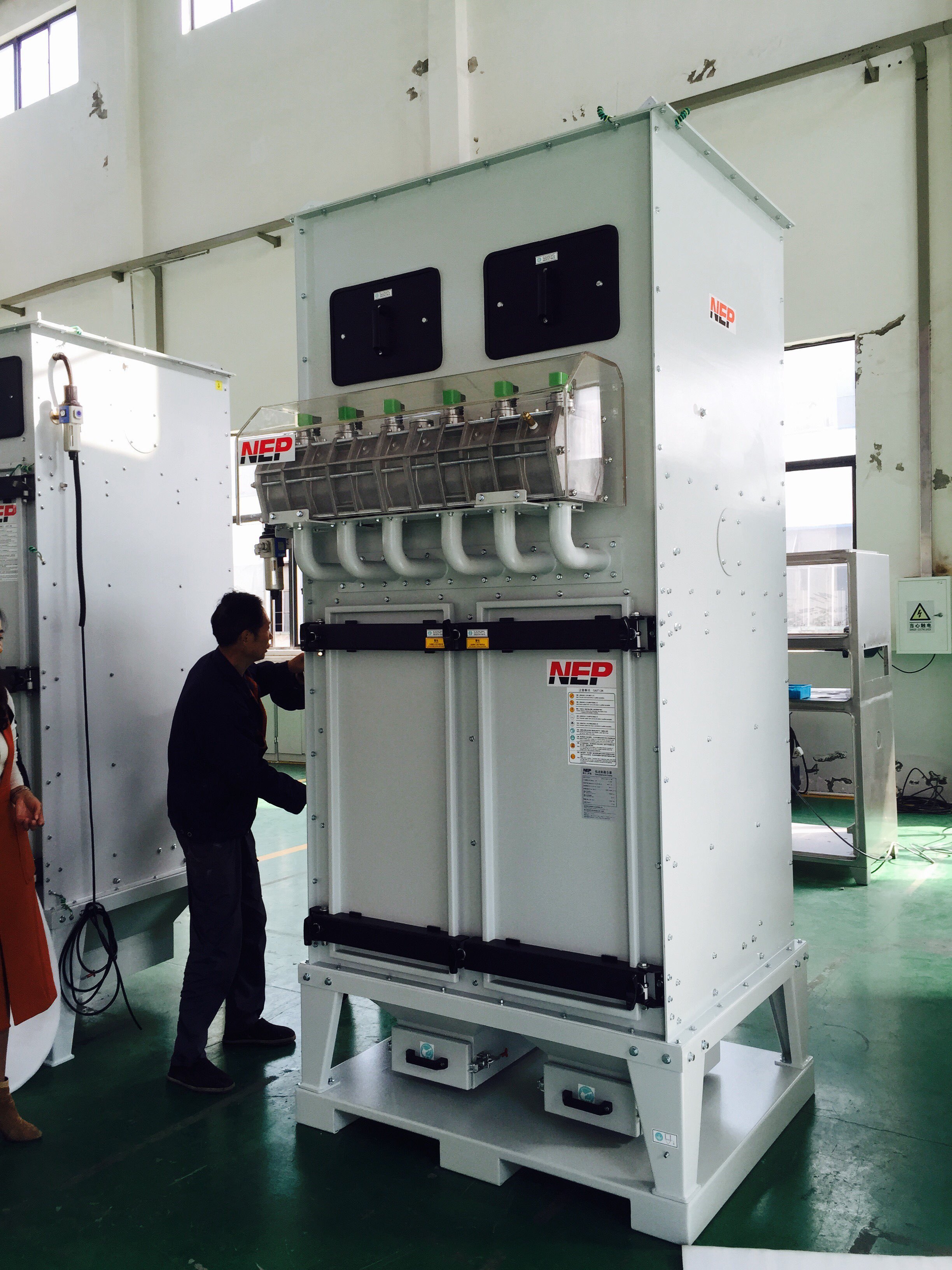 • Features:
Because using PE and PTFE, resistance to acid and alkali.
PTFE coating into matrix form microporous structure, not easy to wear and tear.
Resistant to moisture and oil.
There is risk of product contamination cause by the fiber loss .
Provide antistatic type filter element which is used to collect the flammable and explosive dust.
Separable dust particle size > 0.1 µm.
De-dust efficiency is 99.999%.
Service life is more than 10 years.
Filtration resistance stability during the whole life .
Excellent separate efficiency.
Applicable for high inlet concentration(≤500g/m3).
Filter efficiency: Emission concentration is less than 1mg/m3.
Washable.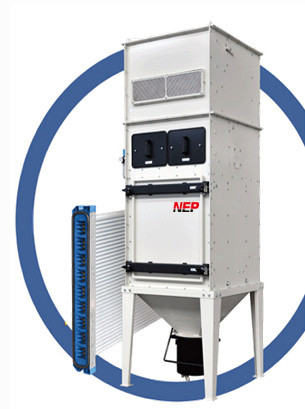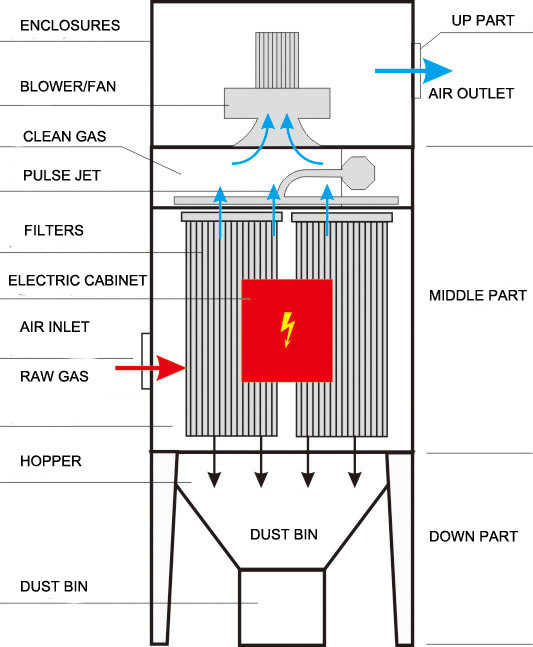 Q: What is sintered plate filter?
A: Our sintering filter is made of ultra high molecular weight polyethylene (UHMWPE), which has the ability of anti-water, anti-wear, PTFE provide high filtration efficiency (H11 EMISSION), because of the PE material, it can working more than 10 years in normal usage, so the sintering filter dust collector no need to change the filter. In some special case: high moisture, high dust density concentration, wearing dust, material recycle, sinter plated dust extractor is the best choice.
Q: What is the cleaning type?
A: When machine working, online pulse jet compressed air backflow cleaning will initiate. In some special case, wanting washing the sintering PE filter, you can use water to wash (or soft brush) cleaning the filters, and then dry them in usual temperature.
Q: What is the disadvantage of this sinter filter?
A: Because the UHMWPE is made of PE, so the filter cannot understand high temperature, working temperature is under 80 centigrade.
Q: The filter size?
A: 500*1500mm or 19.68*59 inch
500*750mm or 19.68*29.5 inch
500*500mm or 19.68*19.68 inch
Or other customer size.
Love discounts? Subscribe to newsletter!
Please send your message to us